About this item
4D Massage Chair – 4D Intelligent mechanical massage hands provide deep tissue massage, Simulate a variety of different massage techniques, the same experience as real people professional staff techniques.

Thai Stretching – Thai stretch function with a footrest that can be lifted separately. The airbags located in the shoulder and leg areas gently compress the muscles, resulting in a release of stiffness and providing a more relaxing massage experience.

SL TRACK MASSAGE CHAIR – Enjoy massage from head to leg with the Sl Track Massage Chair'S extra-long 57″ rails that help maintain the human body vertebra "S" shaped curve, relaxing the spine and relieving tense muscles. With 50% more massage range area than S rail, you'll experience the ultimate relaxation.

3 Control Methods: AI Voice Control,Built with Intelligent Voice Control function, Free your hands, you can switch to the mode you need at any time through voice control. There are also Quick Access Buttons, Touch Screen 2 kinds of control methods.

12 Automatic Massage Modes and Program Customization – Choose from 12 automatic massage modes or customize your massage experience with 6 massage techniques, massage part, and airbag massage options. Multiple massage modes to meet different needs.

ZERO GRAVITY RECLINER AND FULL BODY AIR MASSAGE – The zero gravity recliner and full body air massage feature offers the most comfortable position to enjoy a massage. The zero gravity massage chair reduces heart pressure and stimulates blood circulation, while 48 airbags located at the shoulders, arms, feet, and calf areas provide a full-body massage experience.

Heating therapy on back, waist, abdomen, and feet/ Calf area kneading massage.
Bluetooth connectivity for music and audio.

Charging Methods: USB Charging Port.

A 3-Years Warranty is provided for all quality defects, Local Customer Services available.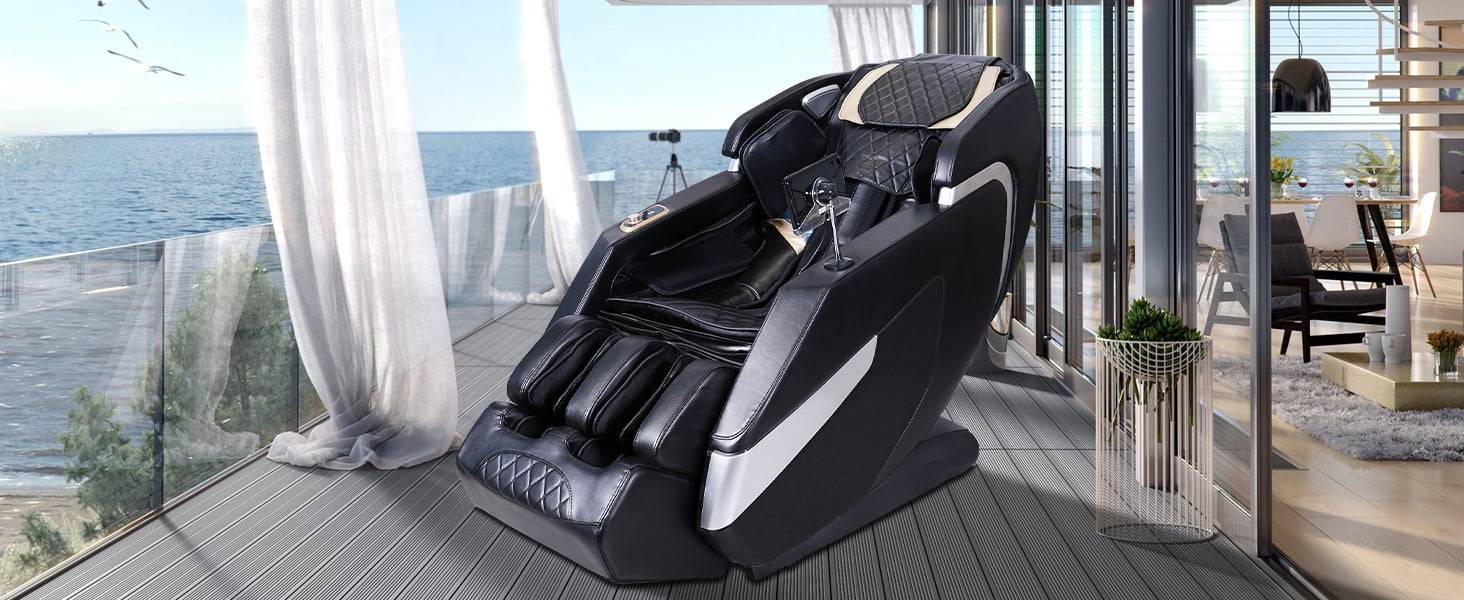 57" Long SL Track & Zero Gravity & Space Saving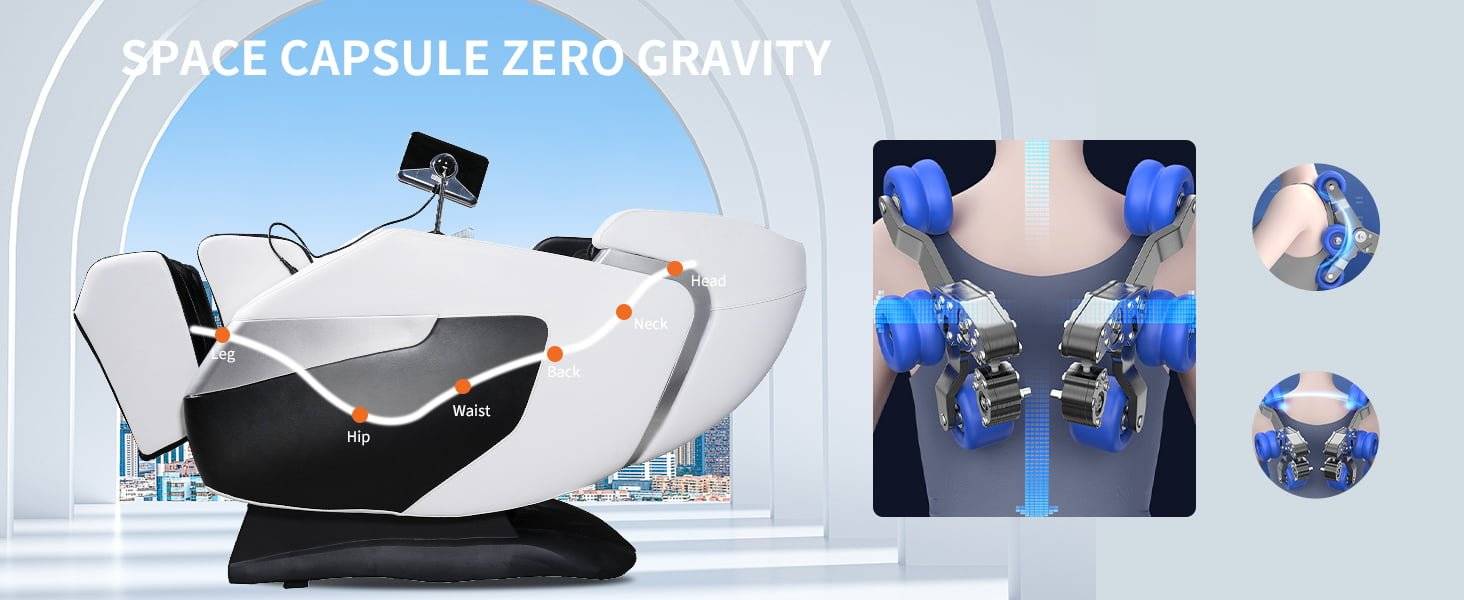 BEST MASSAGE CHAIR GIFT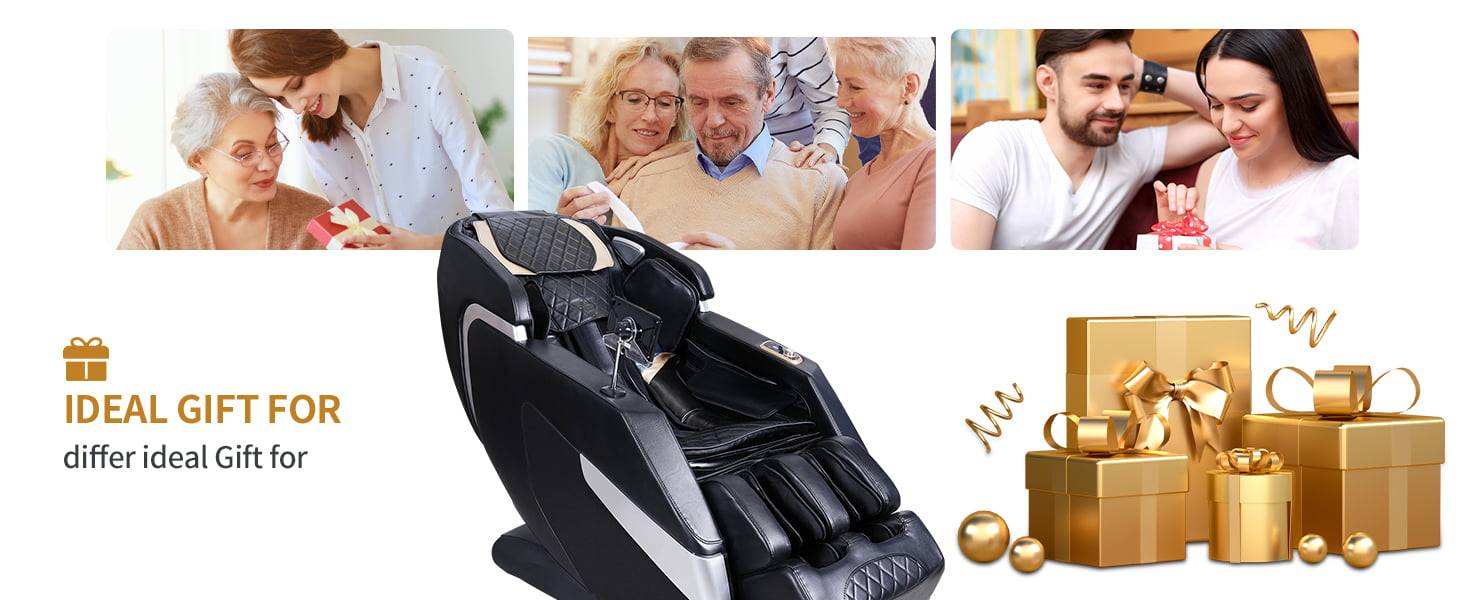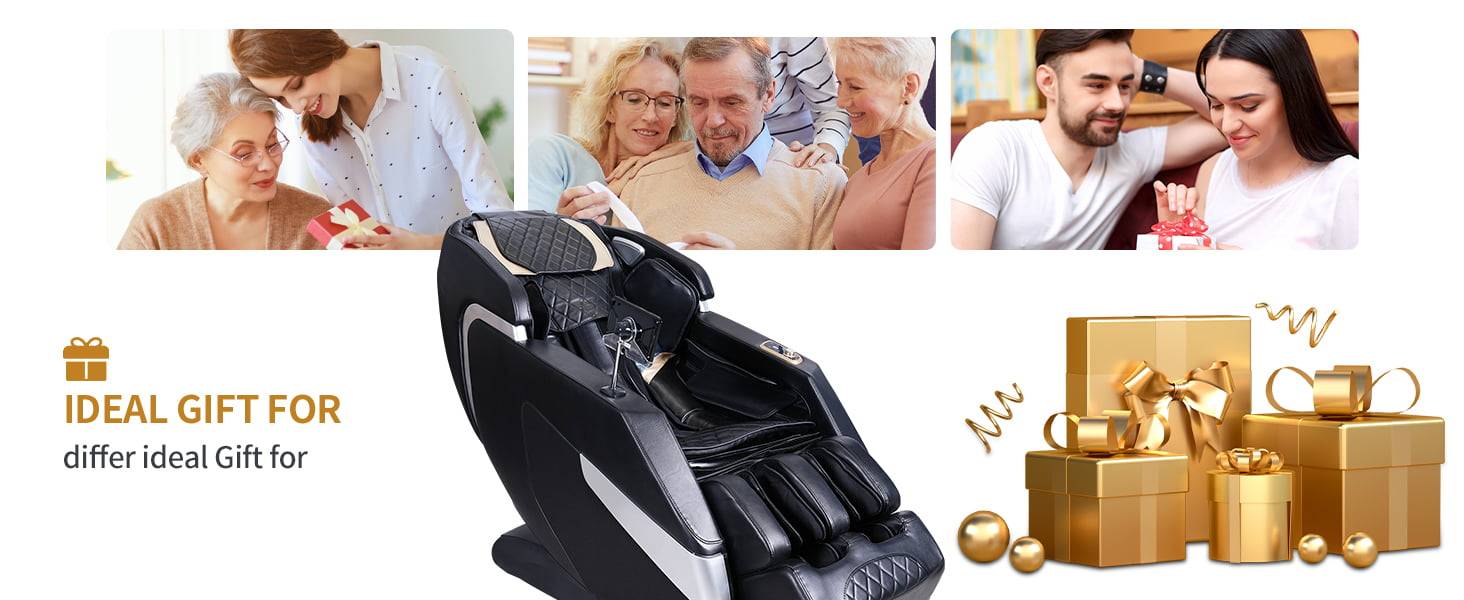 ALL-IN-ONE MASSAGE CHAIR