It has all the functions you need for a cured journey, including back heaters, 3-speed foot rollers and blue-tooth speakers. The zero gravity massage lets you enter the 3 weightless positions while enjoying 4D massage and full body air massage all at once. You can choose 6 automatic massage modes, 6 massage techniques, 3 speeds, 3 massage widths and 3 airbag intensities on the luxury LCD touch screen, or on the armrest shortcut keys. The double SL track perfectly fits the body curve, allowing you to enjoy a massage from the neck to the thigh. With dual electric linear actuators, the backrest and 4.2" retractable footrest can be adjusted separately. And the smart body scanning technology will contour the chair to your shape. Last but not least, the massage chair is assembly-free.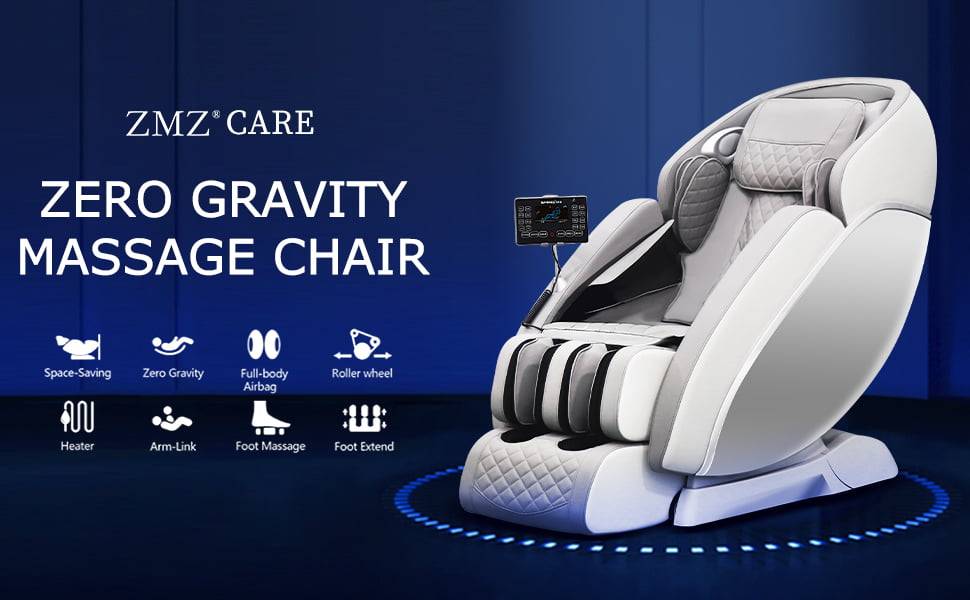 Extra long 57″ rails make you enjoy a personal massage from the head to the leg, helps to maintain the human body vertebra "S" shaped curve, achieves relaxing the spine and relieve tense muscles, 50% more massage range area than S rail.

6 Automatic modes matches all you need for an excellent massage chair: Relaxing mode; Tired recovery; Health care; Pain Therapy; Stretch Therapy.Massage styles are kneading, tapping, knocking, shiatsu, and kneading & tapping at the same time.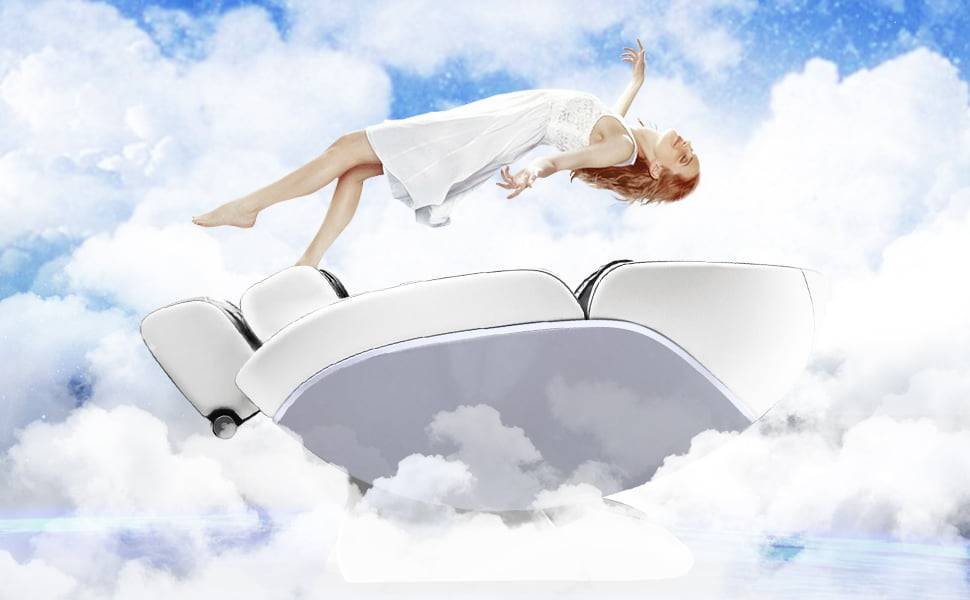 Initial Zero Gravity Mode for you can reading & playing games when doing the massage; Comfort Zero Gravity Mode is like laying on the recliner; Deep Zero Gravity makes you laying on the bed and feeling free like floating on air.